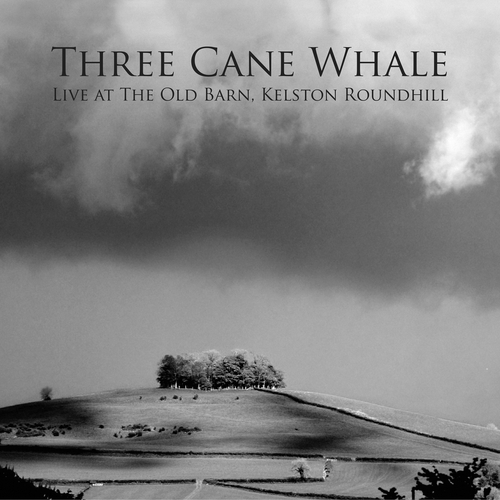 Live at the Old Barn, Kelston Roundhill
Available Formats
Tracks
Price
Buy
CD Album
16 tracks

£

9.99

Download Album (

MP3

)
16 tracks

£

7.99

Download Album (

WAV

)
16 tracks

£

7.99

Download individual tracks
From £1.00
Description
Three Cane Whale - Live at the Old Barn, Kelston Roundhill
"Live at the Old Barn, Kelston Roundhill is the perfect introduction to the unique and quietly impassioned music of Three Cane Whale" - Steve Hunt, fRoots magazine. Dec/Jan 2017 issue.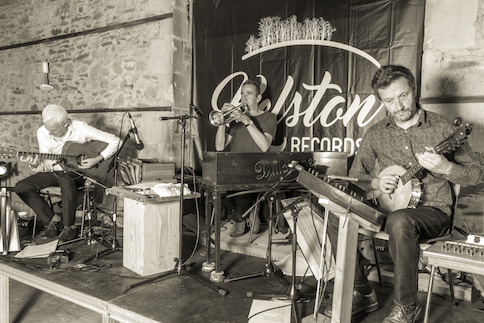 Paul Bradley - acoustic guitar, baby harp.
Pete Judge - glockenspiels, trumpet, harmonium, rotary-valve tenor horn, lyre-harp, dulcitone and chimes.
Alex Vann - bowed psaltery, Windsor Whirle banjo, mandolin, bouzouki, hammered dulcimer and zither.
Features first appearance by Jon Hamp (tracks 7, 8 and 9). The "Kelston Laureate" reads a trilogy of poems about past lives on Kelston Roundhill.
Tracklisting
CD Album (KR001CD)
Download Album (KR001D)
Three Cane Whale

- Cassiopeia (Live)

Three Cane Whale

- Sleeping Out: Full Moon (Live)

Three Cane Whale

- Postman's Park (Live)

Three Cane Whale

- The Stone Lanes (Live)

Three Cane Whale

- Gurney's Oak (Live)

Three Cane Whale

- The Bronze Sounding (Live)

Three Cane Whale with Jon Hamp

- No Palace, No Gold (Ruby & Elsie) (Live)

Three Cane Whale with Jon Hamp

- A Legionnaire's Lament (Noctule) (Live)

Three Cane Whale with Jon Hamp

- 3am July 5th 1643 (Penda's Fen) (Live)

Three Cane Whale

- Eggardon Hill (Live)

Three Cane Whale

- Gurney's Interlude (Live)

Three Cane Whale

- Wingmore (Live)

Three Cane Whale

- Sprig (Live)

Three Cane Whale

- Shadows on the Chalk Hills (Live)

Three Cane Whale

- Moon in a Bottle (Live)

Three Cane Whale

- Song of Rescue (Live)